Hartford Motorcycles are made in Taiwan by Hartford Industrial. Hartford's main business is the manufacture of CNC machining centres, with customers including Boeing, Airbus, and Ferrari F1, to name a few. The bikes are excellent quality similar to Japanese.
Hartford have been manufacturing motorbikes for thirty years for the Taiwanese home market, so they are quality machines sold to and used by the Taiwanese, built for years of reliable service. This is distinct from many of the other far eastern imports available here in the UK, most of which are cheaply made only for export and "of variable quality".
The resale values of these cheap bikes crash after they leave the showroom, a ten (or sometimes twenty!) year old bike of a decent make sells for more than many of these others when they are only a year old (or even new). Along with ourselves, many dealers refuse to service or sell them, due to the comebacks, hassle, and lack of parts availability.
Hartford Specs:
All bikes are Euro 5 compliant, liquid cooled, with Bosch electronic fuel injection and abs brakes, ceramic cylinders, and slipper clutches on the manual models.
Manufacturers warranty 2 years 20,000 miles. Extended warranty and finance packages available. Full spares backup.
Available now, part exchange deals available.
01273 913181 for more information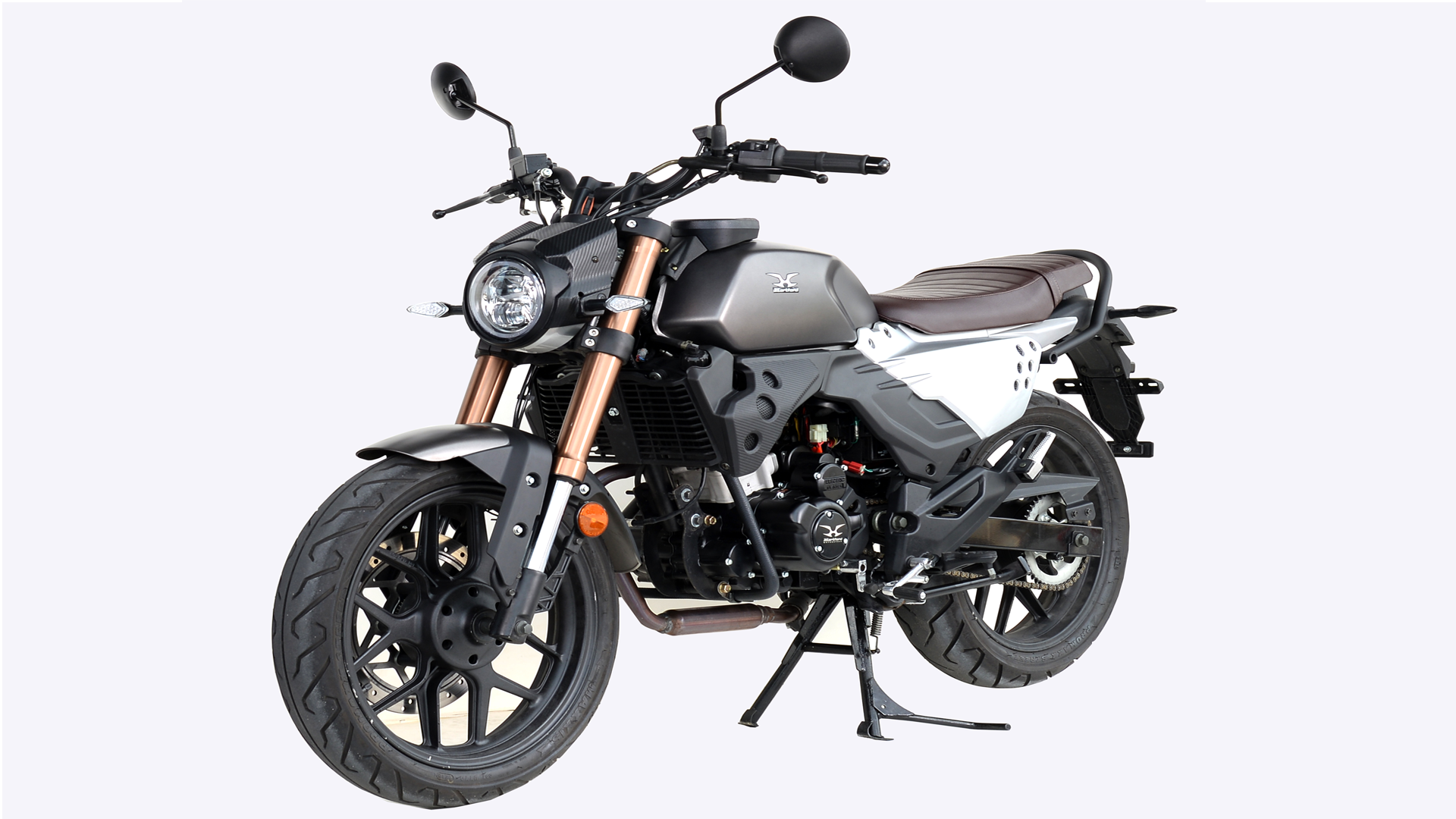 124cc 4-stroke, 4 valve, SOHC, water cooled, 11kw.
Dry weight: 151kg.
Electric start.
Seat height: 770mm.
Rear suspension: adjustable mono shock.
Handlebar USB charger, with speedo on the tank, to allow for central phone mount on handlebars.
Fuel tank capacity: 13l (2.9 imp gallons).
6 speed gearbox.
275cc 4-stroke, 4 valve, SOHC, water cooled.
Dry weight: 162kg.
Electric start.
Seat height: 760mm.
Fuel Tank Capacity: 14 litres (3 imp gallons).
Rear suspension: twin shock.
Fuel Consumption: 27.91 km/l (79 mpg)