POSITIVE earth/ground 6v & 12v Lucas Dynamo Voltage Regualor
---
POSITIVE earth/ground 6v & 12v Lucas Dynamo Voltage Regualor
£55.00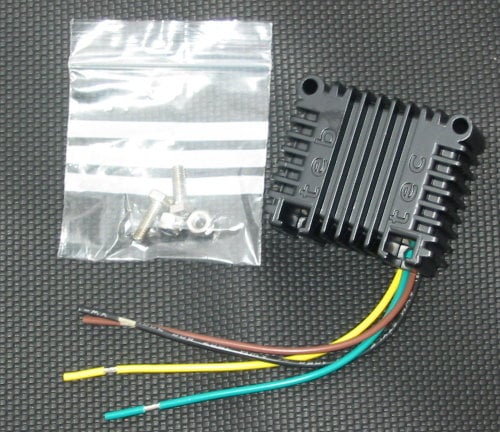 Electronic solid state voltage regulator for Lucas dynamos as fitted to British motorcycles. This replaces the original Lucas voltage regulator, which was a black box with a clip on lid, containing two bobbins/coils. It can be set to give either 6 or 12 volts.
This order is for POSITIVE EARTH/GROUND only.
Comes with a year's guarantee, fair wear and tear and misapplication excepted.