V-twin Electronic Ignition Kit 6 volt, Lucas KVF, for V angles 22 to 80 degrees Vincent JAP BSA etc
---
V-twin Electronic Ignition Kit 6 volt, Lucas KVF, for V angles 22 to 80 degrees Vincent JAP BSA etc
£250.00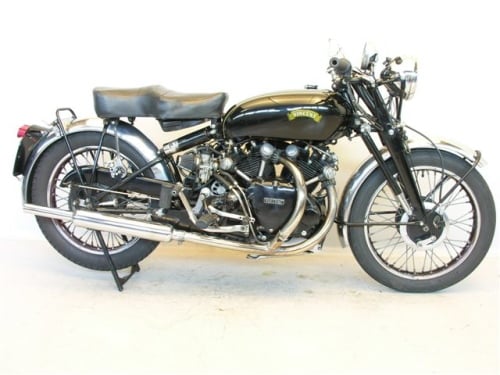 V-twin electronic ignition kit for the Lucas KVF magneto as fitted to Vincent, JAP, BSA, Morgan and others.. It is suitable for engines with V-angles from 22 to 80 degrees.
We can adapt this kit to fit other model V-twin magnetos as well, and also to fit in one of your magnetos if you have two single spark magnetos on your v-twin engine, such as on some JAP engines.. This kit will only fit a Lucas KVF magneto, please contact us if you have a V-twin with a different magneto to a Lucas KVF.
This igntion kit is basically two single cylinder kits made into one, one for each cylinder. This has the advantages that both cylinders receive the same large size spark (including for starting), and that both cylinders can be timed up independently, so both can be set accurately. It is more expensive than the normal kits, as it is basically two kits in one.